Drizzled Balsamic Stuffed Portobellos
Drizzled Balsamic Stuffed Portobellos
1 Creamy Forest Mushroom savory bowl + 3 ingredients
Makes 6 Mushrooms
PREP TIME: 25 minutes • COOK TIME: 20 minutes
WHEAT FREE
Download Printable recipe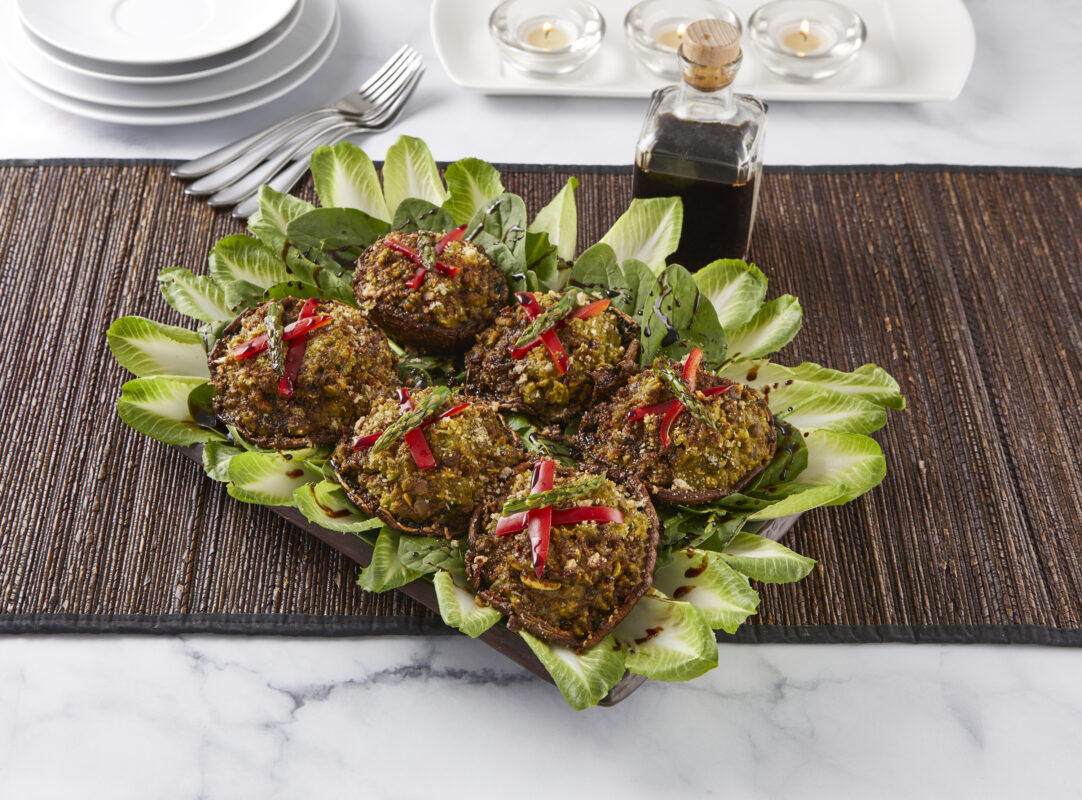 Impress everyone with this elegant meal that deserves mush-room on your table! Plump portobellos lend their earthy flavor to a fabulous filling made from protein-rich oats & quinoa, as well as peppery lentils, nutty nutritional yeast, and creamy cashews. Topped with crispy, golden bread crumbs and drizzled with sweet & tangy balsamic, this sophisticated comfort food is sure to please!

Ingredients
1 LeafSide Creamy Forest Mushroom savory bowl
6 portobello mushroom caps
1/8-1/4 cup balsamic vinegar (depends on size of mushrooms)
1/8 cup bread crumbs
Tools Needed:
Oven
Parchment paper
baking sheet
Directions:
Preheat oven to 400. Remove stems & gills from mushrooms; clean with wet paper towel.
Place mushrooms on silicone or parchment paper lined baking sheet & brush both sides with balsamic vinegar; bake with open face up for 15 minutes.
Prepare LeafSide's Creamy Forest Mushroom savory bowl as directed on package.
Remove mushrooms from oven & fill caps evenly with LeafSide meal (after it's steeped for 10 minutes).
Sprinkle bread crumbs on top of each cap and bake for another 5 minutes, or until tops are golden.
Remove from oven & drizzle with additional balsamic vinegar or balsamic reduction as desired.
Other suggested toppings: wilted greens, peas, caramelized onions, asparagus, red or yellow bell peppers, smoked paprika, fresh rosemary.
Serve on a bed of your favorite greens (shown with spinach and Belgian endive), or on top of grains like quinoa, farro, or millet. Or, try them on a base of creamy polenta. Add a side of crusty bread and enjoy!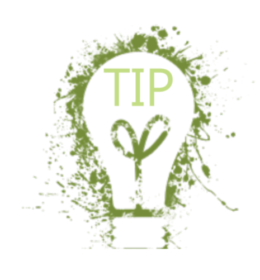 Simple Balsamic Reduction
Pour 1 cup of aged balsamic vinegar into a small saucepan; heat on medium high & bring to a boil.
Reduce heat and let it simmer for 10-15 minutes or until the vinegar has reduced. Stir occasionally & watch so that it doesn't burn. It will be thick & syrupy when done; it will continue to thicken as it cools.
Drizzle on stuffed mushrooms & store leftovers in an airtight container in the fridge.
Other uses: salads, strawberries, peaches, avocados, beets, brussels sprouts, bell peppers, sweet potatoes, asparagus, pizza, bruschetta, sandwiches, vanilla nice cream w/fresh raspberries
The Magic of Mushrooms!
Mushrooms are grown and cultivated worldwide, and used by many cultures for food, medicine, and ceremonial purposes. They're another example of modern nutrition science catching up with old human instincts, and the need to look beyond the current stripped-down nutrition labels. Not only do mushrooms bring many unique myco-nutrients, but there are specific receptors in our cells for such, suggesting an ancient co-evolution between fungi and humans. The antioxidant ergothioneine, for example, is in usable amounts only in mushrooms; in 2007, researchers found a transporter protein that specifically brings ergothioneine to key areas of our bodies, like the eyes, liver, bone marrow, and reproductive organs. So thank and enjoy 'shrooms whenever you can!
Reference:  https://nutritionfacts.org/topics/mushrooms/
https://nutritionfacts.org/video/ergothioneine-a-new-vitamin/