The Open Secret: Experts Agree on the Healthiest Human Diet
The term "Lifestyle Medicine" first appeared in 1989. Since then, thousands of licensed health professionals ⚕️ (MD, PA, RN, RD, etc) have earned board certification in this field.
They all promote whole foods plant-based (WFPB) eating to prevent & reverse chronic disease — because the scientific evidence for WFPB is overwhelming. ✅
No other medical board certification recommends such a specific eating pattern for optimal nutrition & health.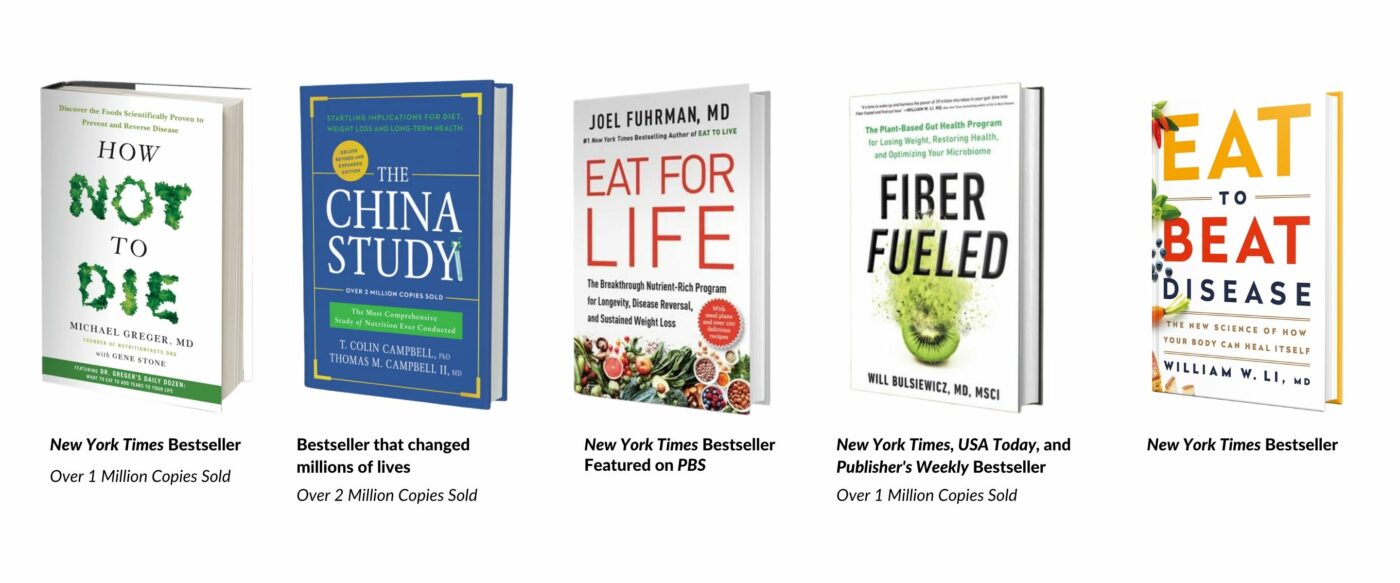 For the general public, enduring bestsellers like The China Study (2006) and How Not to Die (2015) distill mountains of scientific evidence, to simple core advice:
Eat a wide variety of minimally-processed whole plant foods, consistently.👍
How Do Whole Vegan Meals Change YOUR Health & Life?
Besides being the only diet clinically proven to reverse heart disease, 💚 thousands of peer-reviewed studies and LeafSider Kudo's confirm these top health results from whole vegan (aka whole food plant-based) eating:
Why LeafSide Best Delivers Whole Vegan Health?
Because ALL the advice from the evidence-based authors, researchers, and thousands of licensed health pros boils down to just ONE guideline:
Eat a wide variety of unprocessed whole plant foods! ✅
That's exactly what LeafSide delivers: up to 30 unprocessed whole plant ingredients in every meal pack!
What counts as processed vs unprocessed food? Click the visual explanation below: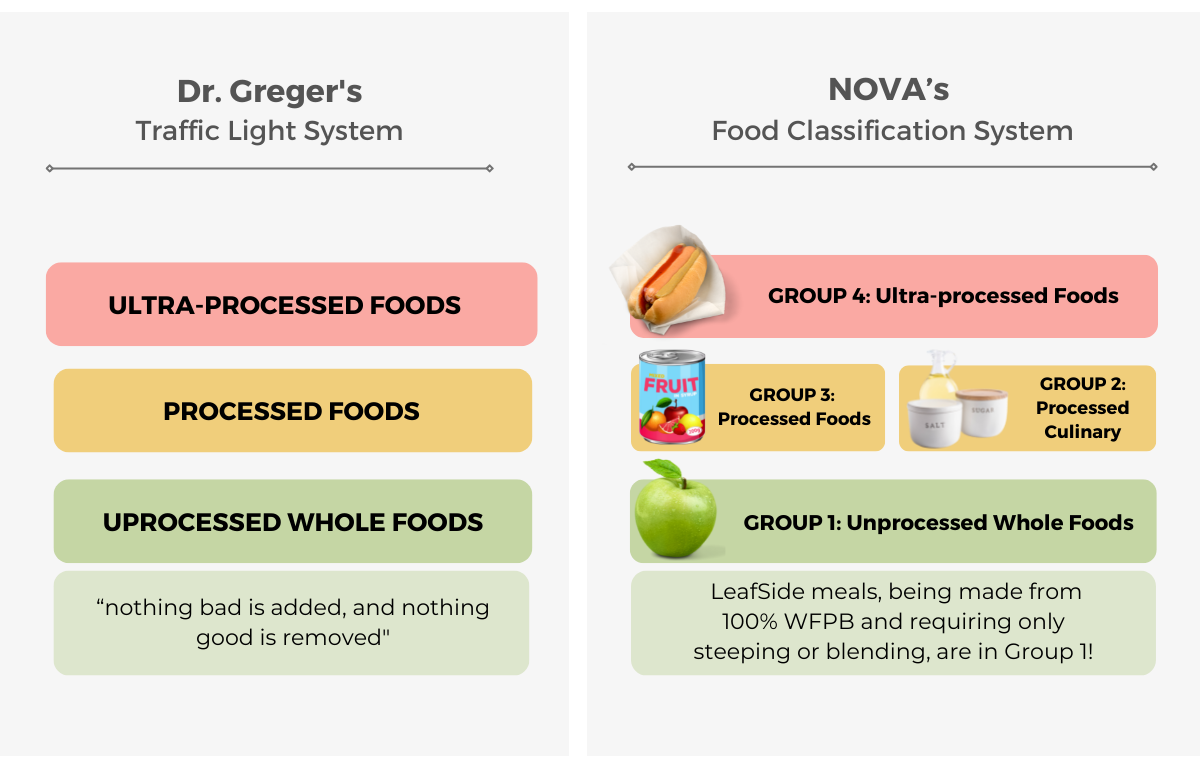 LeafSide: Easy & Enjoyable Plant-Proven Health
Anyone can have goals, but success needs a system: A system making healthy habits easy & enjoyable. ✅
Delicious variety: 4 meal types, 23 meals
Complete nutrition: Over 111 unique whole plant foods
High quality: Every ingredient is tested regularly for the best taste & freshness
Portable: Shelf-stable, ready to travel
Affordable: Complete meals, majority organic; costing less than fast food
Ultra convenient: Just add water!
Extendable: Meal-Mods serve 4-6 people with one LeafSide pack and a few ingredients!
LeafSide is a system to make your own. 😊
You Choose Health, LeafSide Makes It Easy & Enjoyable
Busy life? Processed food everywhere? You still choose a healthy lifestyle.
You need a System to make healthy habits easy & enjoyable.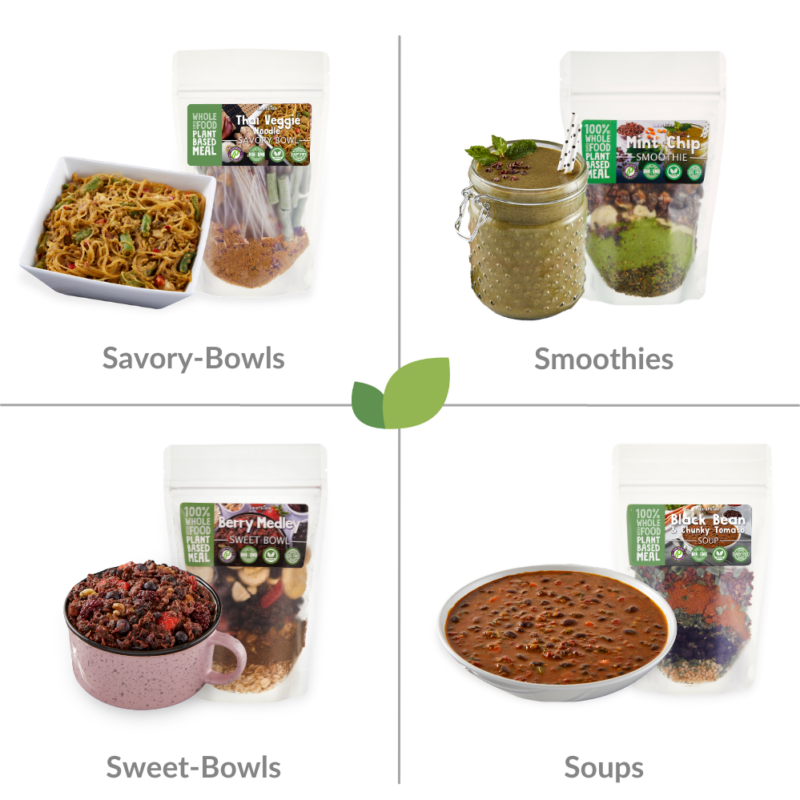 A Plant-Proven Success System? Yes
/plant-ˈpro͞ovn səkˈses ˈsistəm/ noun.
Plant-Proven: Thousands of our customers agree: LeafSide actually delivers on the health results ✅ promised by thousands of whole plant foods studies.
Success: When healthy eating is easy, fast, affordable, portable, & delicious 😋 you get CONSISTENCY — and life-changing health results! 🤩 See for yourself, read some of our LeafSider Kudos!
System: 4 meal types, 23 meals, 111+ different whole plant foods 😲. Plus dozens of easy "meal-mods" — ensuring EASY, no worries, adaptable, healthy variety. Anytime, anywhere.
Enjoying a wide variety of unprocessed whole plant foods every day is EASY!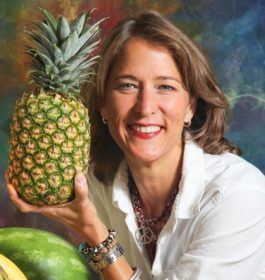 Most days I eat one LeafSide meal. I would rather be outside exercising than chopping and dicing in the kitchen. LeafSide meals support my active lifestyle without having to skimp on high quality nutrition.
The meal packs are probably healthier than anything most people are eating on a regular basis. And for the quality and variety of ingredients, I bet you couldn't make comparable meals from scratch for the same price, so you'll probably feel pretty good in your wallet too.
I love the quality and quantity of organic ingredients, plus the ease and convenience are terrific! With each meal my life gets easier, more nourished, and better fueled for success.
The results will blow you away…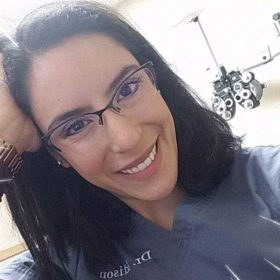 After starting LeafSide, I saw huge changes. I was all in after that!
It feels great to be able to make something that's healthy and tastes delicious in just a few minutes.
It's been more than a year since my switch. I was able to decrease the medication I take for my Hashimoto's. Where I struggled to lose weight before, I've now lost 25 pounds, and my energy has improved by leaps and bounds. While I used to hit the snooze button every morning, today, I'm up at 4:30 am and ready to workout!
[gap]
The benefits are unmatched…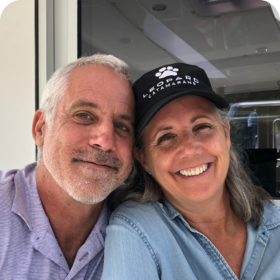 After just two weeks of both of us eating LeafSide, we feel like a million bucks!
We've lost weight and our energy is higher. The LeafSide meals are so nutritionally dense that we feel full quicker and stay full longer.
LeafSide has been, literally, a life saver for both of us. We feel so grateful to have this option! Thanks LeafSide for providing such an incredible service to plant based eaters!
More LeafSider Kudos