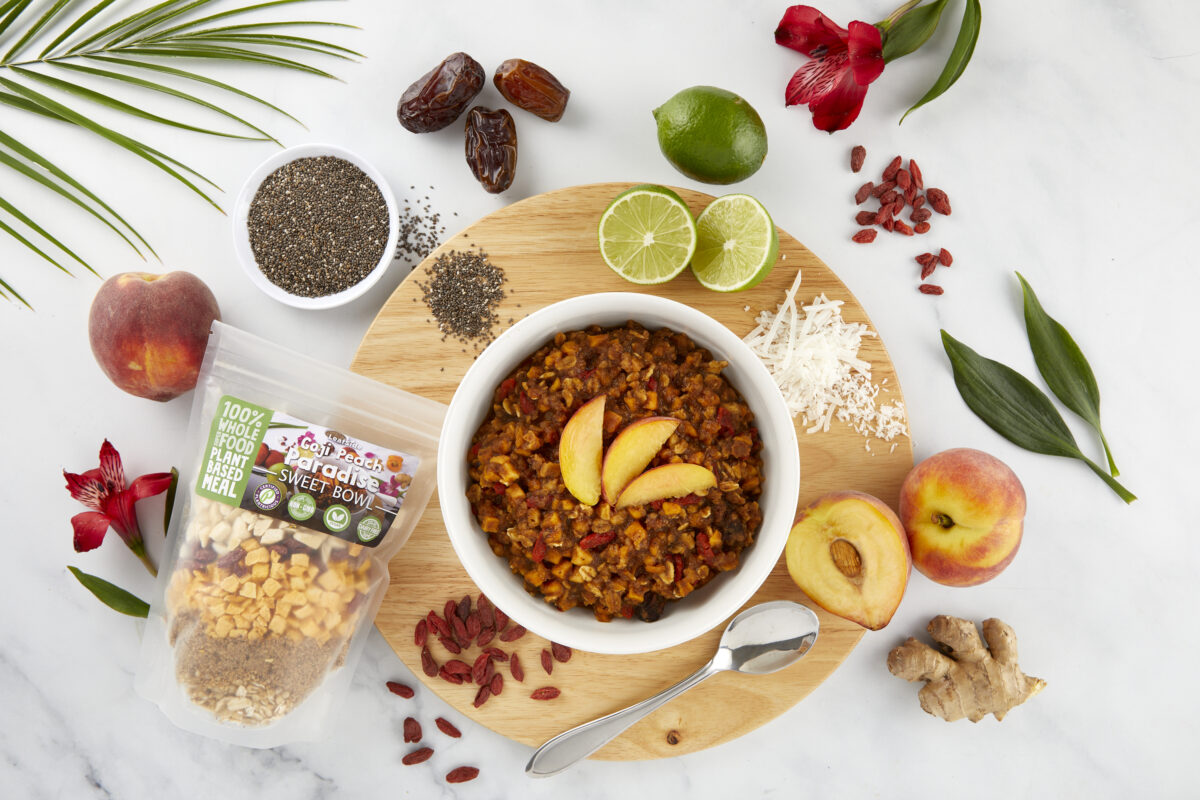 The short answers: all our sweet meals (smoothies, sweet-bowls) are free of added salt.  For the savory meals (soups and savory-bowls),  we add the least amount of salt that still tastes good, use miso to lower salt's risks, and we adhere to the sodium < calories number rule, from Dr. Greger and Jeff Novick RD. We also offer "salt-free" (no added salt nor miso) aka SOS-free versions of our savory meals. All SOS-free savory meals contain about 100 mg (or less) of sodium that is naturally occurring in the ingredients (except for the SOS-free Creamy Potato Leek soup, which is under 180 mg of naturally occurring sodium). Background: We conducted many tests for each savory recipe when deciding how much added salt (and thus sodium) to use.  The general concern was that healthy but bland recipes ("bland" to those accustomed to high salt levels from fast food and the Standard American Diet) would encourage the unhealthy habit of adding too much salt. So we put the absolute minimum necessary to create a good taste for more mainstream eaters, while still keeping the overall meal's sodium milligrams number, below its calories number.
We also use miso powder, which research has shown has remarkable abilities to cancel out two of the main health risks of salt: hypertension and stomach cancer.
If you have further concerns about added salt and prefer SOS-free savory meals, please note our other FAQ entry about that option, and be sure to let us know (via chat or in your Order Notes) that you want the SOS-free option, thanks.
In general we recommend that most people new to LeafSide, and especially those new to WFPB eating, order the regular savory meals — until and unless your tastes in food are very accustomed to SOS-free foods at every meal.  One good test: a committed SOS-free eater will find practically all fast food and restaurant food intolerably salty, and easily notice the effects of excess salt in their body afterward.