Gather 'round the table for a major upgrade on taco Tuesday!
Warm corn tortillas packed with nutrients from beans,
grains, & spices are topped with as much crunchy cabbage &
creamy avocado as you'd like. Plan a fiesta with these tasty tacos,
and break out the salsa – both the sauce & the dance – because this
meal is a celebration for your taste buds!
Ingredients You'll Need
1 LeafSide Tex-Mex savory bowl
1 red or green cabbage, sliced
2 avocados
1 can (15 oz) pinto beans (unsalted, if possible)
6-8 tortillas
Your favorite salsa, as desired
Pepitas, as desired (raw and unsalted, if possible)
Directions
Tools Needed: Microwave
Prepare LeafSide's Tex-Mex savory bowl as directed.
While the meal steeps, thinly slice cabbage (or use pre-sliced packaged cabbage) & slice avocados.
Heat beans in microwave.
Warm tortillas wrapped in damp paper towels in microwave for 20-30 seconds each side.
Fill tortillas with Tex-Mex, beans, avocados, cabbage. Sprinkle with pepitas & serve with salsa if desired.
Other suggested taco fillings:
baked sweet potatoes
green onions
tomatoes
bell pepper
jalapeno
zucchin
yellow squas
quinoa
black beans
Nutrition Nugget
Take a Chill-Pepita
More and more studies show that plant-based diets can significantly improve our moods. Pepitas, in particular, can naturally boost serotonin levels in your brain, the hormone associated with well-being and happiness. They're also rich in zinc, a mineral that's essential for our immune systems to fully function. Try them as a snack, or if available, as a spread!
Creamy Avocado-Stuffed Tacos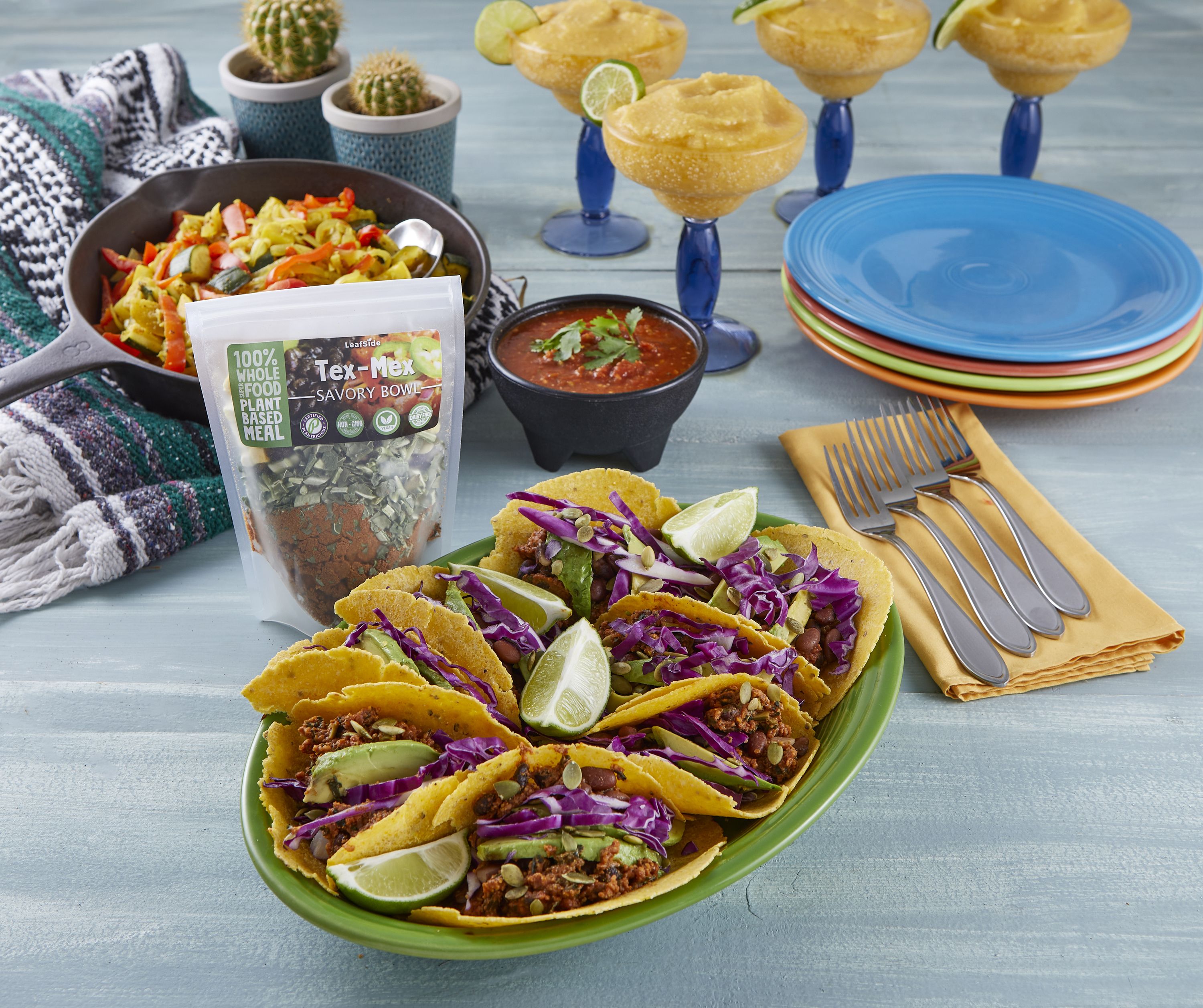 Jump start your week with a burst of berry energy! This sweet & invigorating meal is quick to prepare and destined to become a favorite for breakfast or anytime you'd like a blast of immune-boosting nutrients. Feel free to vary the toppings to change up the flavors & make your own lovely edible art!

| | |
| --- | --- |
| 30 | Unique Whole Plant Foods |
Ingredients
1 LeafSide Super Berry smoothie 2 cups plant milk 2 frozen bananas 1 cup frozen cherries 2 tsp. hemp seeds 2 cups blueberries 1/2 cup strawberries 2 tsp. chia seeds 2 Tbsp. rolled oats
Tools Needed:

High speed blender with 64oz minimum carafe (800+ watts power)
Directions:
1. Pour LeafSide's Super Berry smoothie into a blender, and use plant milk (instead of water). 2. Add frozen bananas & frozen cherries and blend until smooth and thick. 3. Pour mixture into bowls; divide the toppings per serving & arrange in lines of hemp seeds, blueberries, strawberries, chia seeds, & rolled oats. Other suggested toppings: chopped nuts, sliced banana, blackberries, goji berries, cacao nibs, unsweetened coconut, nut butter, lemon juice.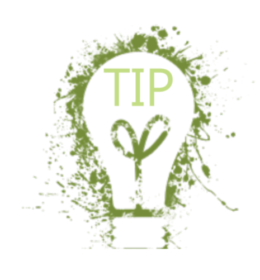 Chill empty serving bowls overnight to keep your meal from getting soupy too quickly.
The Berry Best Antioxidants
From early childhood, our eyes are quickly drawn to bright, vivid colors in real food (watch out for those artificial dyes trying to fool you!) — especially in berries, as we know instinctively that rich and rare colors (blues, reds) mean rich nutrition. Only herbs & spices beat berries for phytonutrients and antioxidants, which boost your immunity to infections, cancers, heart disease, cognitive decline, and much more.
Reference: https://nutritionfacts.org/topics/berries/