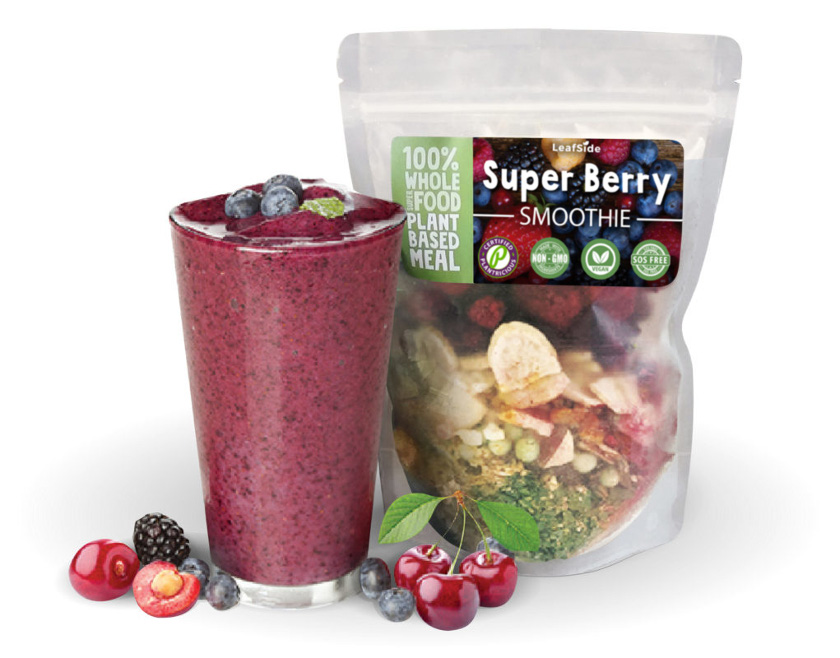 All of our meals are currently $9.99 each for initial orders, and we have 23 meals available. We have a 12-item minimum order requirement (total = $119.88), but many LeafSiders start with a box that includes one of each recipe so they can try everything and select their favorites for their next order (total = $229.77).
Please note that our regularly subscribed, loyal LeafSiders receive a discount on all renewal orders placed within an already active subscription, making the price per pack only $8.99.
Our shipping fees are $6.99 for orders within the contiguous United States. Shipping to Hawaii and Alaska is $12.99 for up to 24 meals, $34.99 for 25-41 meals, and $49.99 for 42-70 meals.
LeafSide meals contain 20-30 ingredients, the majority of which are organic. They're based on the highest standards for plant-based nutrition, while also being very tasty and super convenient. They are designed to be one meal, but many people find them to be very filling, so they split them into two meals or more. We encourage you to try them and discover the value that we offer.
Category: Frequently Asked Questions