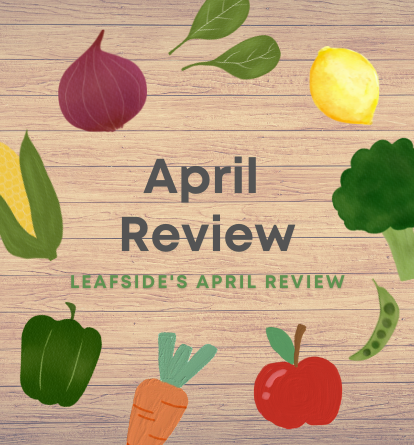 Hello & Happy April!  Whatever else is going on in the world, we're always better able to handle life, by first taking care of our own health. 💚 And as always, healthy eating is the foundation of that.
At LeafSide, our team is obsessed with the peerless power of whole food plant based (WFPB) nutrition, from:
the science — what's healthiest?  🔬
to the ingredients — what's best in nutrients and taste quality?  🌱
to the recipes — what's going to taste great?  😋
to an actual meal you can hold in your hand, take anywhere, and enjoy anytime in minutes — freeing you to live life fully!  🤸
Of course, it's not just the immediate meal we obsess over — we're also delivering the plant-proven results we all want: optimal weight, more energy, better sleep, better mood, preventing disease, metabolic health, better skin & scent, athletic performance, and healthy longevity.
To those ends, we're always paying attention to new videos, podcasts, books, courses, and research on plant-based nutrition.
Please check-out our favorite new resources so far in 2022!
How to Boost FGF21, the Longevity Hormone 🧬
It's a "systemic enhancer of longevity" — the hormone FGF21 is a key agent in promoting metabolic and arterial health, body composition leanness, and longevity.  The body makes more of it from exercise or fasting. But can we boost the levels of this hormone in the body using diet alone??
YES!  In this video Dr. Greger explains the evidence that most Americans consume too much protein, and by reducing protein intake to normal, healthy levels, you can get significant boosts of circulating FGF21 and reap its longevity benefits.
Want to learn more about FGF21?  You can see the first video in the Nutritionfacts.org series on FGF21 here. 
How to add 10+ Healthy Years to Your Life? 🤔🥑🍠🥦
A team from Norway 🇳🇴 studied the effects of making 14 different dietary changes, and calculated the expected benefit to one's lifespan based on the age at which the changes are made.   
It was the first study of its kind, and shows how men who start eating healthy in their 20's can add an extra 13 years to their life (10.7 for women) from diet alone. But even adults in their 60's gain almost a decade of healthspan by switching to a healthy diet.
Among the changes, eating more legumes and nuts provided the largest boost, followed closely by adding more whole grains.  Read the full article here to see the list of all 14 specific dietary changes that were studied, and the impact of each.
Slow the Rate of Cognitive Decline 🧠 🙏🥇
A study from the Rush Institute for Healthy Aging found that eating a healthy plant-based diet can slow the decline of cognition, perceptual speed, and episodic memory (the ability to recall personal experiences associated with a particular time and place).
The study showed an even greater cognitive benefit for older black adults compared to white adults. You can read the full study description at Vegnews here, and the original study abstract here. 
Optimizing A Plant-based Diet — Rich Roll hosts Simon Hill
"It's not about perfection, just like my diet is not perfect…if we want to see great changes in public health, if we want to see great changes in planetary health, if we want to minimize the unnecessary pain and suffering that we're inflicting, then we need billions of people doing this imperfectly. Start slowly, remove the self-judgment, and just get started." — Simon Hill
One of the favorite podcasts at the LeafSide HQ, is The Rich Roll podcast.  With almost 700 episodes, it's become an online landmark in the plant-based world, with the overarching theme of exploring all ways to become our best selves.
In the recent Episode 664, Rich hosts Simon Hill, a new bestselling author on plant-based nutrition with his book The Proof Is In the Plants.  Simon has a Master's degree in nutrition, and in this episode he and Rich go deep on both common and uncommon wisdom of all things plant-based, especially for athletic performance and optimizing health benefits.
Here's the interview on YouTube:
And here's the episode on Rich Roll's website; the additional references and sources mentioned in the episode, are available for downloading too!
What's New on the LeafSide! 💚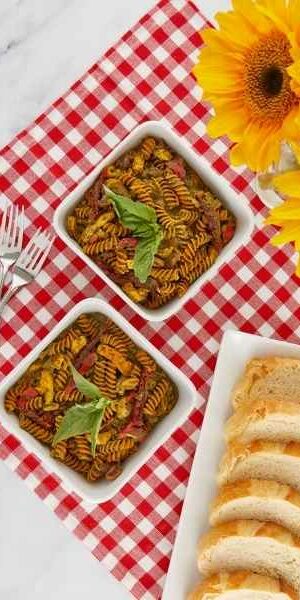 The NEW Golden Garlic Bean
Known as the Spicy Garlic Bean soup in a past life, as of March 2022 we're proud to offer this new scrumptious soup, and it's better than it's ever bean 😃.  The Golden Garlic Bean soup is quickly becoming a favorite with our team and LeafSiders all over the country.
Its golden hue, alluring aroma, velvety texture, and delightful layered taste is perfect for dunking some crusty bread to ensure you get every last drop. So, toast up some whole-grain goodness and eat this luscious meal regularly to shine brilliantly in everything you do!
See more about this new addition to the LeafSide, here!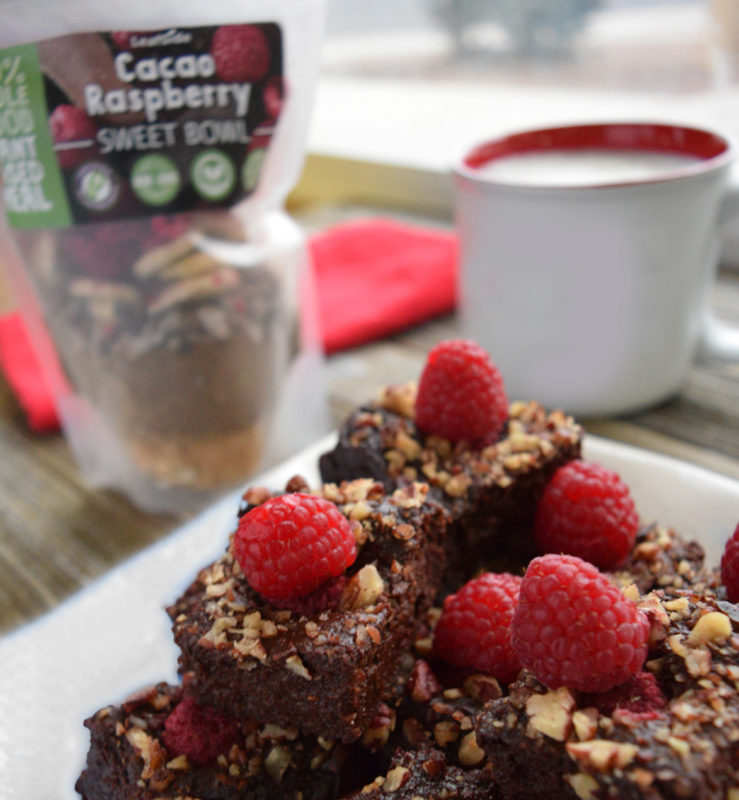 Get Even More From Your LeafSide Meals
We're steadily growing our suite of LeafSide "meal-mods" so you get more fun and variety from your meals, not to mention more nutrition and value. 
Serve 4-6 people with 1 LeafSide Pack and a few ingredients to make a picture-perfect, mouth-watering meal, often with just 10-15 minutes of easy prep.

Cut the time you spend shopping and cooking by 90%
As an example of a LeafSider favorite, the Cacao Raspberry Fudge Brownies prove that you can have your sweets and eat them too ­— an absolutely decadent dessert that has no processed sugar and is entirely WFPB! One of many recipes in our 1 Week Meal Plan! 👩‍🍳
Thank You!  🙌
Thank you for being on the LeafSide, and for choosing food that makes a difference — for you and yours, for the animals, and for our one planet Earth. 🌻 🌎
Please feel free to contact us at any time with your questions or feedback; it's with your help that we're making the plant-based revolution happen!