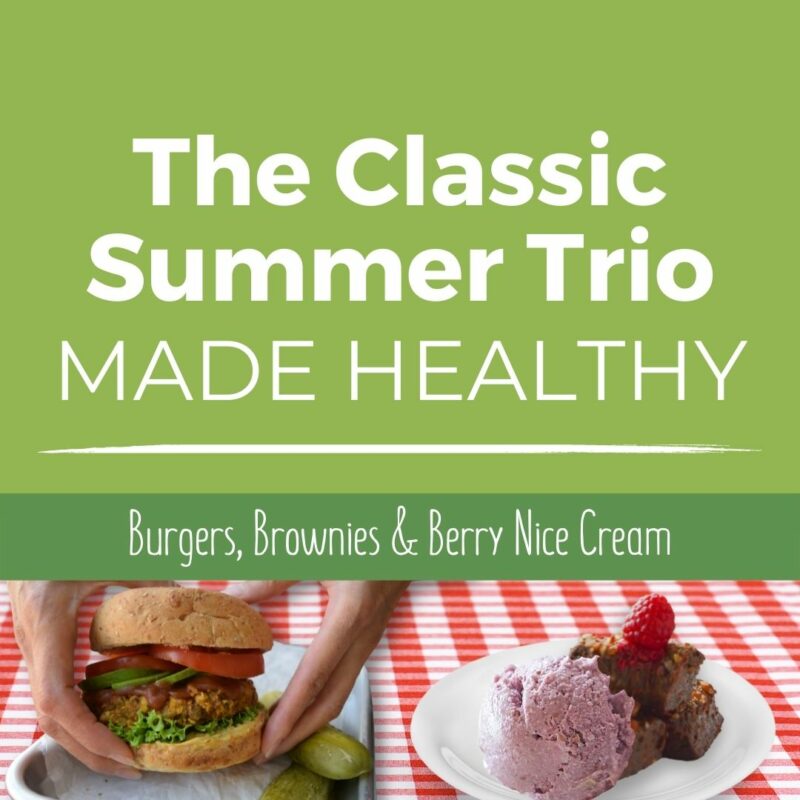 Enjoy your summertime faves — made healthy! 😋 Get your burgers & brownies without the guilt. 😎
The best memories are made around the table, so keep the good times coming with our healthy take on these classic summertime treats! 🌞
Ring in the nostalgia of summer and wow the whole table with an easy to make, unbelievably healthy, & most importantly — SUPER TASTY 100% whole food plant-based meal that everyone will love! 😍
Satisfy burger cravings without guilt or grease! 
Simply combine LeafSide's Creamy Forest Mushroom savory bowl and a few ingredients to make 6 beautiful burgers in just 20 minutes! 🙌❤️
Get these delicious, healthy burgers in your belly stat! And don't forget to pile on your favorite toppings! 🤗

Baked Lentil Mushroom Burger REcipe
Save the berry best for last!
Easily combine LeafSides's Cacao Raspberry sweet bowl with heart healthy oats, fiber-rich dates, bananas, raspberries, and energizing, earthy cacao to create a fantastically fudgy confection in just 30 minutes! 🍫😋
Fudgy Raspberry Cacao Brownies Recipe
Don't forget the "Nice" cream scoop on top!
Top your brownies off with delicious "Nice" cream —  non-dairy banana based ice cream for decadent dessert combo that's sure to satisfy any sweet tooth!
🍨 Directions:
Freeze peeled, overripe bananas (black peels result in the sweetest fruit). ❄🍌
Break apart 4 bananas and blend in a high speed blender with 2 tablespoons almond butter until creamy. 🍦
Add 1 cup of your favorite fruit to vary the flavor (we suggest raspberries to go with the brownies) and 1/2 teaspoon of vanilla. Blend to your preferred texture, leaving some solid fruit pieces. 🍓
Serve immediately for a soft-serve texture or freeze for 1 – 2 hours
for a firmer consistency. 😋